(Updated March, 2022)
In 2012 the American Bar Association amended Comment 8 to Model Rule of Professional Conduct 1.1 (Lawyers Duty of Competence) to address technology competency. The ABA amended the comment to address changes in technology and its use in legal practice.
The Comment now reads: "To maintain the requisite knowledge and skill, a lawyer should keep abreast of changes in the law and its practice, including the benefits and risks associated with relevant technology, engage in continuing study and education and comply with all continuing legal education requirements to which the lawyer is subject."
We originally posted this infographic in July 2016 but since then, many other states adopted the amended comment to MRPC 1.1 (or something similar) requiring technology competence so we update this post periodically.
To date, more states than not require attorneys to be "technologically competent" and stay abreast of changes relating to law practice and legal tech. (See all states below).
For a more in-depth look at MRPC 1.1 and lawyers' duty of tech competence, check out these episodes of the Technically Legal Podcast:
Jim Doppke on Lawyers' Duty of Technology Competence MRPC 1.1
Lawyers' Duty of Technology Competence (2020 Edition)
If we missed any states, please let us know.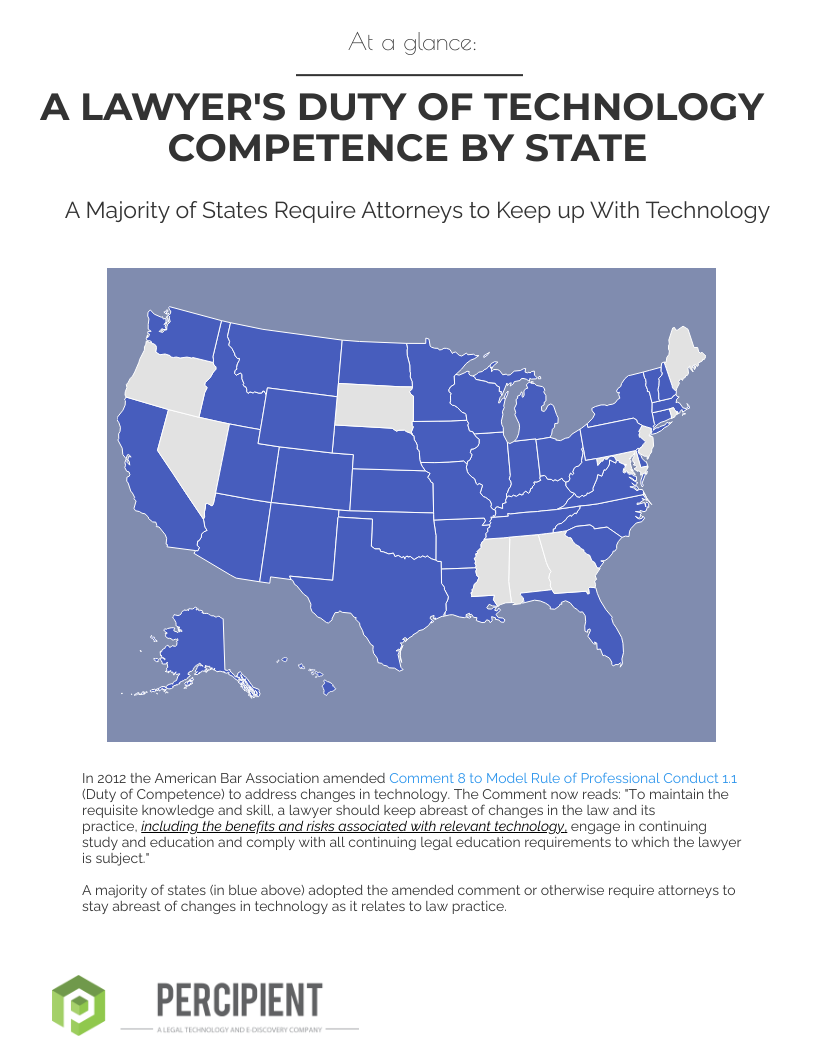 To download A Lawyer's Duty of Tech Competency at a Glance Infographic click the image below or here